Our Story
Find out where we started and how we got to where we are today. This video will take you on a journey through our thirty plus years in business, and help you to get to know Our Story.
Quality Products

Learn about the process, care, and personal attention that goes into all of our work. This video will give you a better idea of the meticulous process we have for our Quality Products.
Customer Loyalty
Find out why our customers keep coming back year after year after year, and why our employees stay here. We do our best to make everyone feel like family at Hamilton Plastics by showing Customer and Employee Loyalty.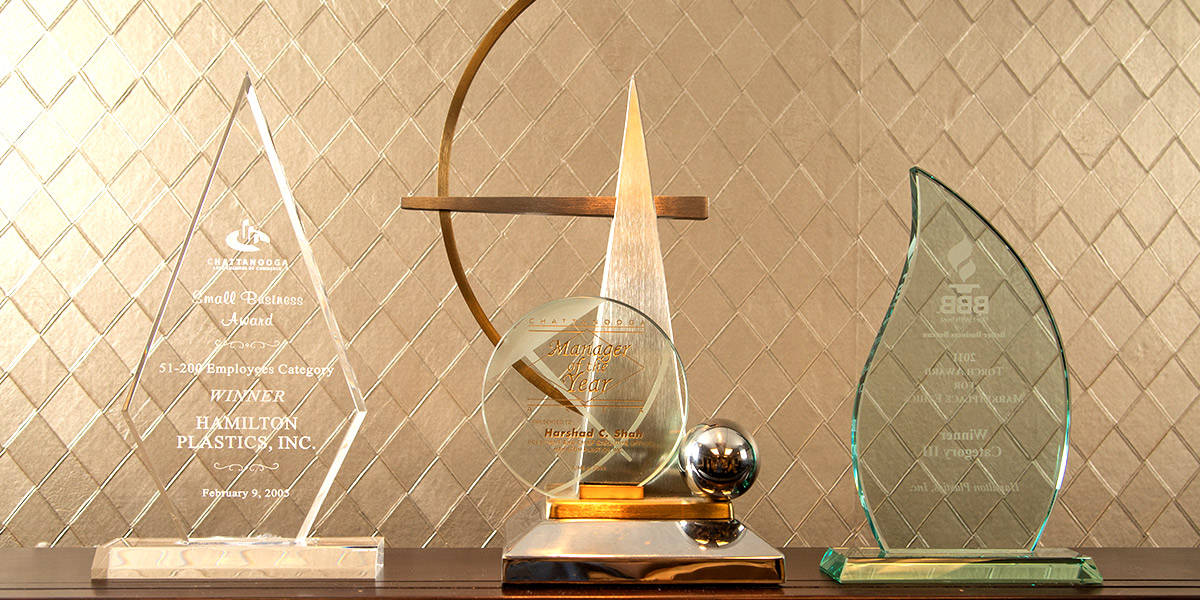 2013 Induction into the UTC College of Business Entrepreneurship Hall of Fame
2011 Torch Award for Market Place Ethics Category 3
Nov 2011 Business of the Month - Chattanooga Area Chamber of Commerce
2011 Outstanding First Time Campaign - United Way
2011 Americanism Award - Daughters of the American Revolution
2008 Manager of the Year 2008
2005 Small Business of the Year - Chattanooga Area Chamber of Commerce
2003 Kruesi Award for Spirit of Innovation - Semifinalist
1994 Scenic Cities Beautiful Commission Award
1991 Building Design Award - American Buildings Company